The La Junta Literacy Project is an all-new project in La Junta, Colorado that utilizes the Peak Reader Program for students who are reading below grade level.
La Junta Tutoring Locations
La Junta Intermediate School
901 Smithland Ave.
La Junta, 81050
United States
Schedule
Dates: September 9 – December 2, 2021
Days: Tuesday – Thursday
Times: 4:00 – 5:00 pm
La Junta Primary School
1401 East 6th Street
La Junta, 81050
United States
Schedule
Dates: September 13 – December 1, 2021
Days: Mondays- Wednesday
Times: 4:00 – 5:00 pm
Volunteer to Tutor in La Junta
Are you 14 or older? Do you want to make a lasting difference in the life of a child?
Join Children's Literacy Center in offering one-to-one tutoring at no cost to families.
Our experienced staff will train you to use our fun, award-winning Peak Reader® curriculum.
Watch your student learn and grow through reading stories, playing word games, and unlocking the meaning of words! You will give your student the skills to succeed for the rest of their lives. 
Becoming a tutor is easy! Here's what you need to do:
1. Watch the orientation video
2. Read the tutor expectations
3. Complete the application by clicking on the link below.
4. Complete your tutor training
Please contact Sylvia with any questions you might have.
La Junta Literacy Project Staff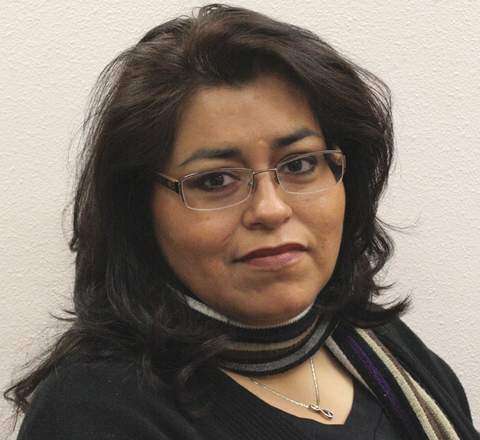 Sylvia Rocha
La Junta Literacy Project 
Program Manager
Since 2018
Sylvia Rocha is the new Program Manager for the La Junta Literacy Project.  Sylvia has an extensive professional background in social service, mental health, and education fields.  She has worked with multiple age groups of diversified populations; with disabilities, LGBTQ, HIV/AIDS positive, migrants, refugees, and immigrants.  Sylvia grew up in Northeastern Colorado but she moved her family to the valley in 2012. She has two teenage sons in Cheraw High/Middle School and one adult daughter in Greeley.  Sylvia feels a  strong kinship with this project because as a child, she had a few strikes against her; she was a migrant farmworker who's family moved around a lot, she was held back in the first grade, and reading/homework were not a priority at home since work had to come first.  As a result she struggled academically. Those were hard times she relates but I truly believe it was my newfound love for reading and the mentorship that I received from caring educators that helped shape who I am today.  I am very excited to begin working with CLC because it combines both of these elements for success; reading and mentors.  To this day, I love to read!   Sylvia earned a Bachelor's Degree in Liberal Arts degree in Social Sciences with a minor in Criminology from the University of Northern Colorado in Greeley, Colorado.