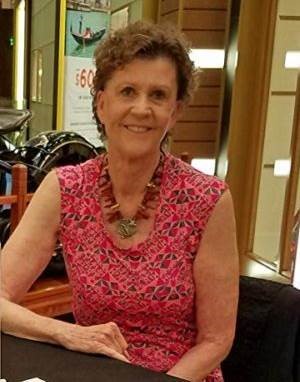 Volunteer since Summer of 2017
Arleen is a phenomenal tutor; she incorporates a lot of her skills as an author in all of her tutoring sessions. She is really serious about her role as a tutor and sees the value of children learning to read well and write with real purpose. Arleen knows the partnership between reading and writing is essential to be a successful literate individual. You cannot have one without the other.
When asked what she liked about volunteering with Children's Literacy Center, Arleen said, "I appreciate the opportunity to help children gain proficiency in reading and comprehension. I believe that few things are more important for success in life than literacy. As an avid reader and an author, it gives me great pleasure to play even a small part in developing a child's interest in reading.
Arleen's one fun fact—"Even though I worked for the government and have a science education, I also studied acting and singing, and have written a few songs."
Arleen's favorite author – "I have so many favorite authors and books, it is difficult to pick one. I would say that  Diana Gabaldon's Outlander series stands out as a particular favorite, with its wonderful blend of history, fiction, and romance."
Arleen writes mystery and suspense books, but she recently published a children's book entitled, " Sometimes Naughty-Always Loved: Mary and Her Big Cat Brain".
If you and know of anyone who would like to become a volunteer tutor for Children's Literacy Center, please visit www.childrensliteracycenter.org. Tutoring for the springs session begins, February 6 and end May 11.