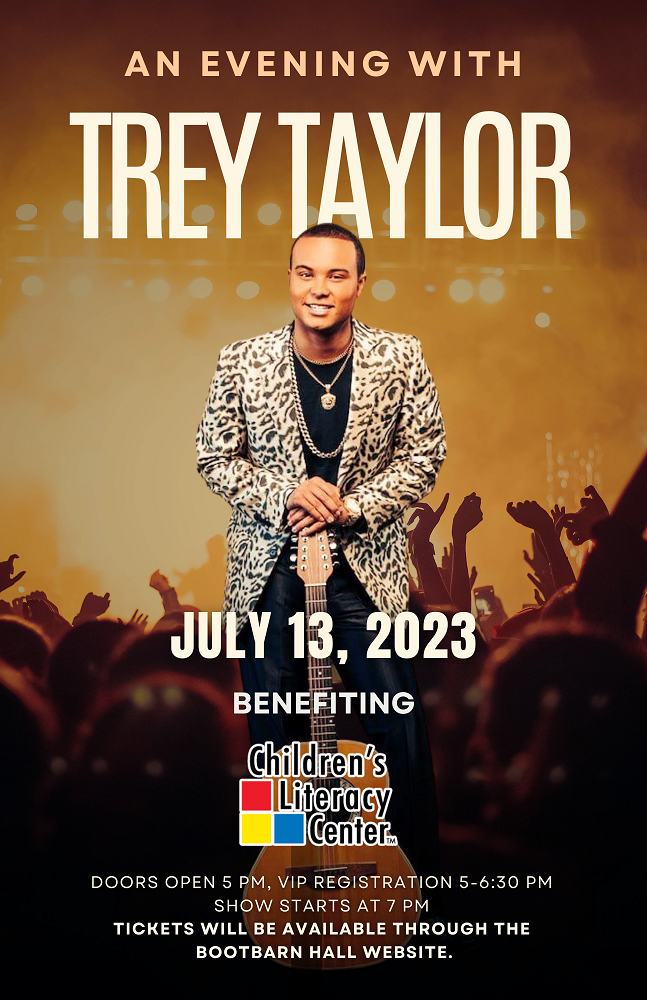 An Evening with Trey Taylor
The Children's Literacy Center is proud to announce "An Evening with Trey Taylor." Trey is a 24-year-old country music  artist/entertainer from Aurora, Colorado. Trey signed with GTR Nashville Records, a major label owned by Dolly Parton's longtime producer Kent Wells, at the age of 16.
As a child, Trey loved walking to his neighborhood library after school to check out new books to read. Reading instilled in him, a desire to pass along that passion to the next generation, as well as becoming an advocate for the importance reading makes in the development of children.
July 13, 2023 – Boot Barn Hall at Bourbon Brothers
Doors open 5 PM, VIP Registration 5-6:30 PM, Show Starts at 7 PM
Get Tickets here: Trey Taylor Concert Tickets